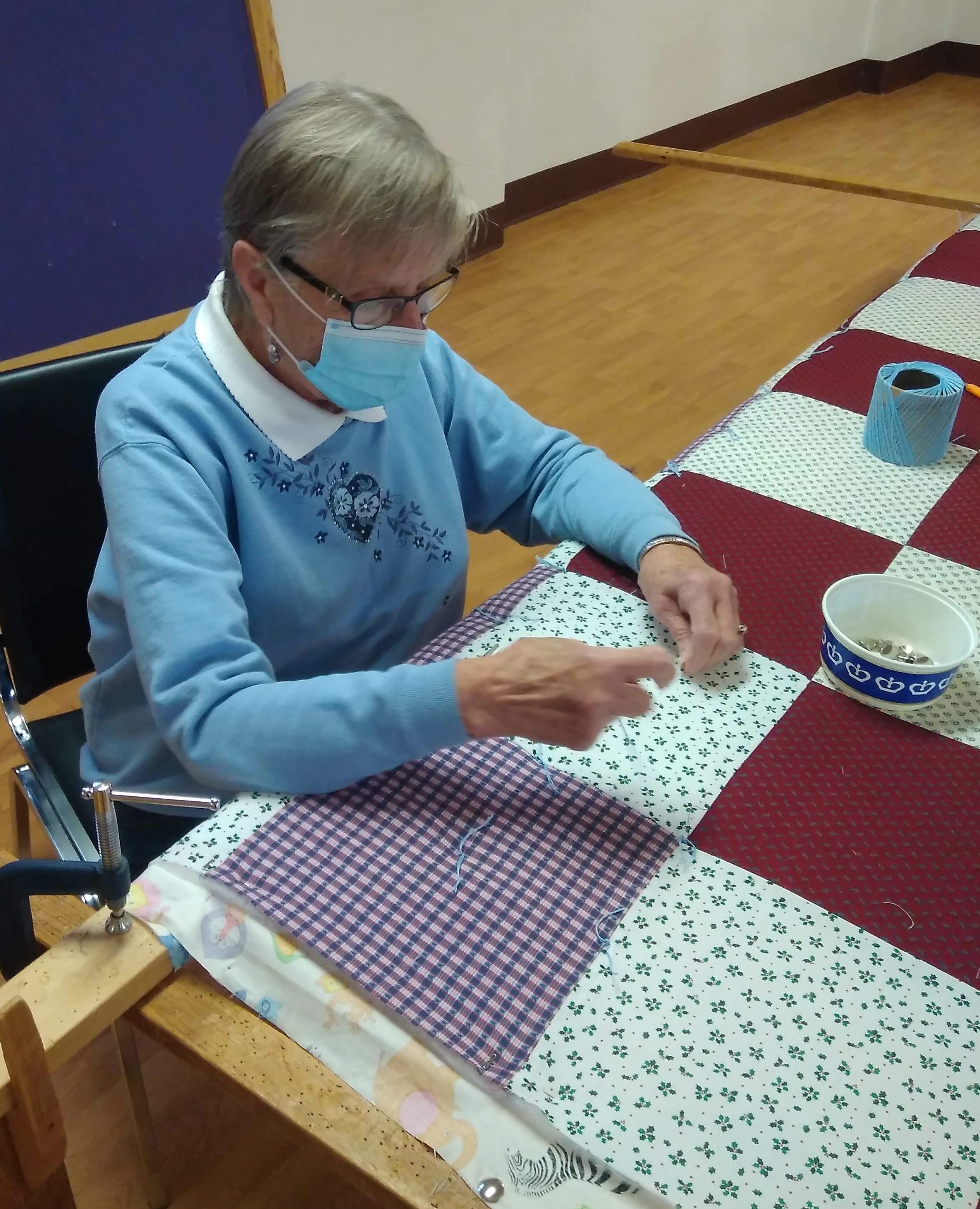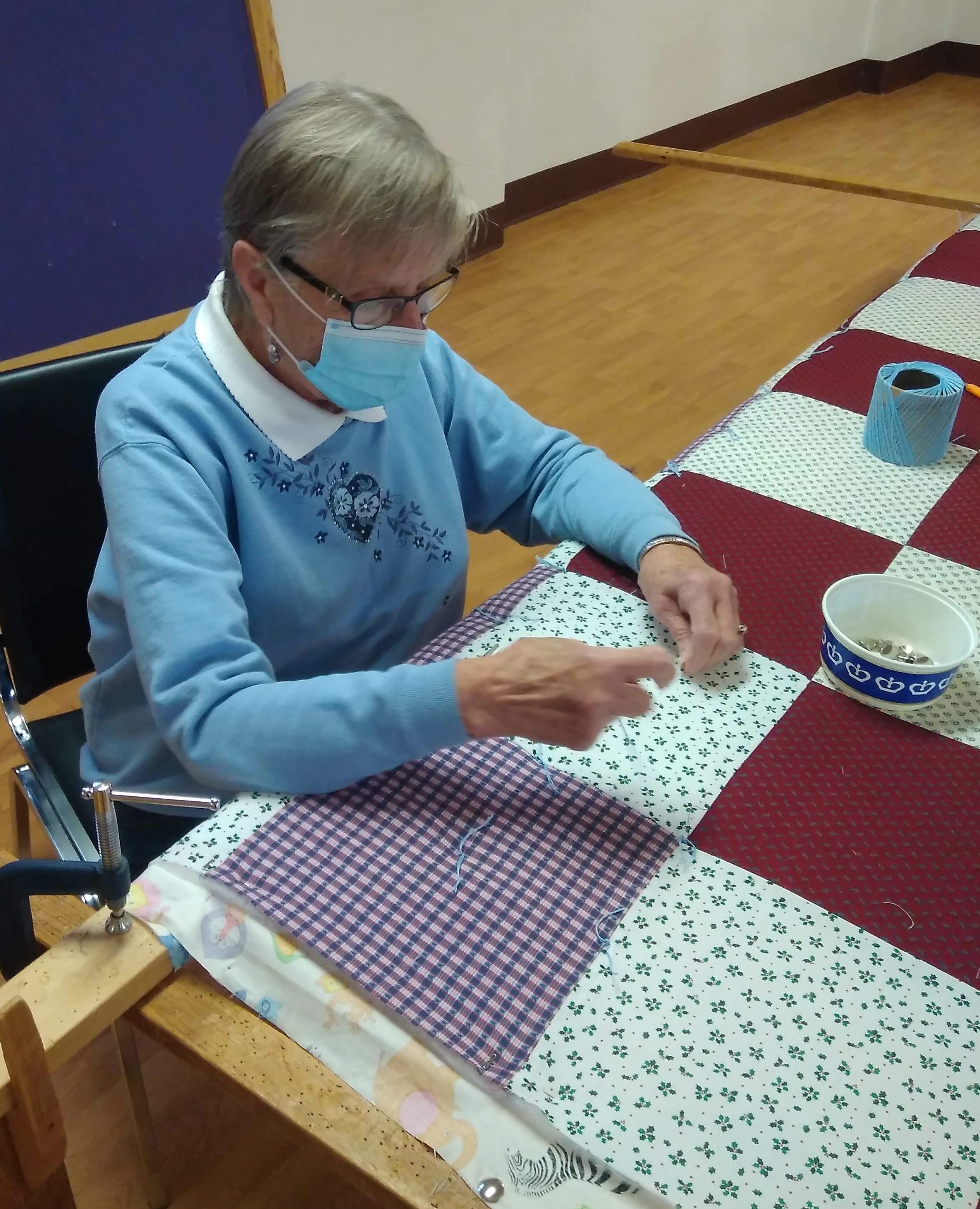 Fidelias is a women's group that meets to quilt, knot comforters, eat lunch, have devotions, and give money to charities.

Fidelias is part of Women of MCEC (Mennonite Church Eastern Canada). We meet the first Tuesday of the month, except summer, from 10 am to 3pm in the lower level Fellowship Hall.

Come and join our fellowship time as we work together!