April 4th

Deep in the Feast

When the Sabbath was over, Mary Magdalene, and Mary the mother of James, and Salome bought spices, so that they might go and anoint him. And very early of the first day of the week, when the sun had risen, they went to the tomb. They had been saying to one another, "Who will roll away the stone for us from the entrance to the tomb?" When they looked up, they saw that the stone, which was very large, had already been rolled back. As they entered the tomb, they saw a young man, dressed in a white robe, sitting on the right side; and they were alarmed. But he said to them, "Do not be alarmed; you are looking for Jesus of Nazareth, who was crucified. He has been raised; he is not here. Look, there is place they laid him. But go, tell his disciples and Peter that he is going ahead of you to Galilee; there you will see him, just as he told you." So they went out and fled from the tomb, for terror and amazement had seized them; and they said nothing to anyone, for they were afraid.

Mark 16

He is risen!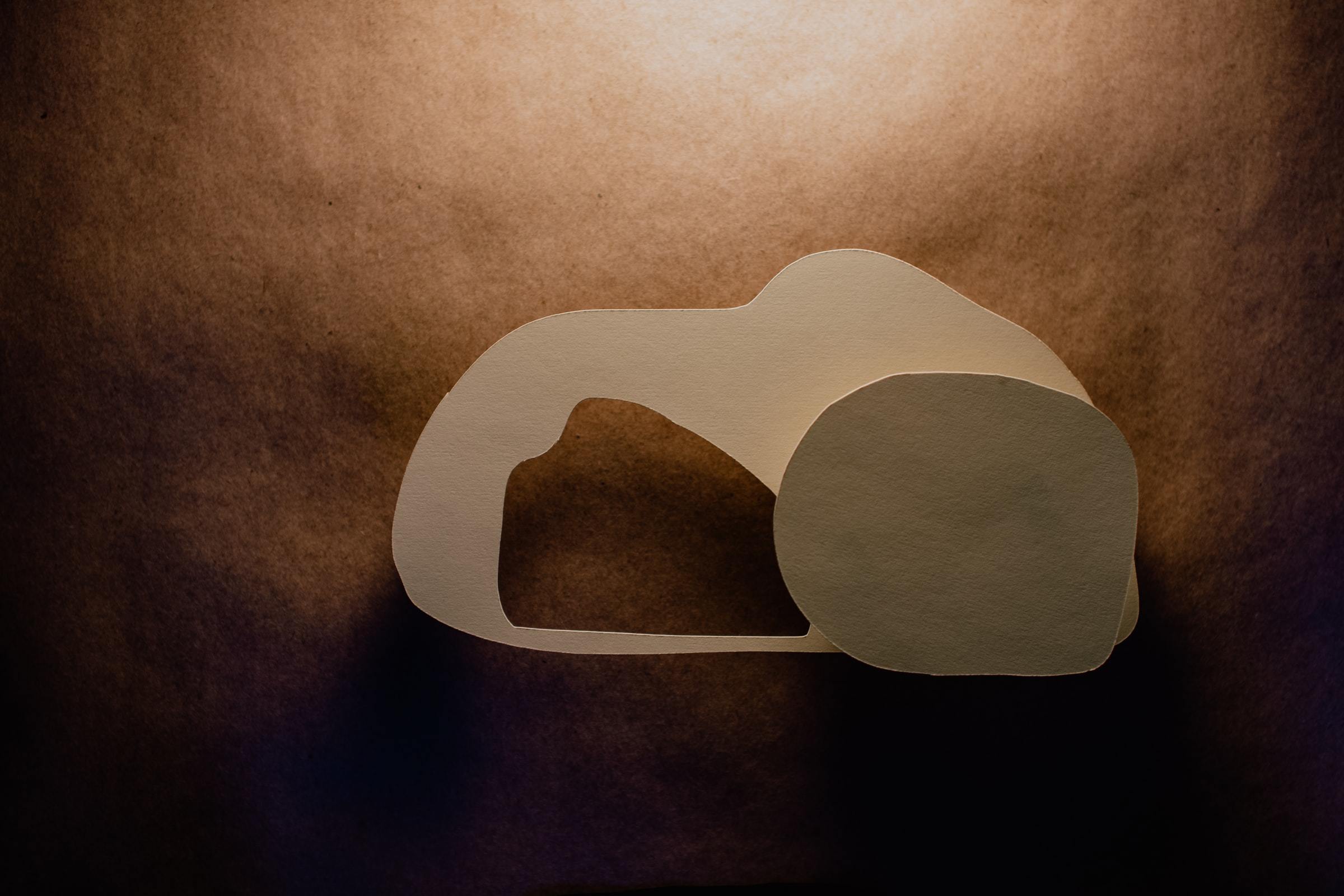 We have travelled along with the disciples in Mark and now we come to the end of the Gospel. If you'll look in your Bible, there will probably be two endings posted in Mark. The shorter one, which ends at verse 8, is the original ending of the book of Mark but some monks ages ago were a bit uncomfortable with the ending, so they added on the next few verses. However, it is evident that the author of Mark intended for the book to end with the troubling ending of the women running away and saying nothing.
No joyful reunion, no glorious sending out, just silence.
Now, we have access to all of the other gospels so we know that Jesus appeared to his disciples afterward and we know of the Great Commission and we know of doubting Thomas and the road to Emmaus.
And, since those things appear in the other gospels, I'm sure the author of Mark knew about all of those things as well, but he didn't want to put them in there. For the author, the question that he wanted his readers to ask was not "Is this the way it really happened?" but rather "What does this mean for me?"
This is not the first time the disciples of Jesus have heard about his death and resurrection. However, each time they were told before, they respond poorly. In Jesus' last days with his disciples he pretty explicitly tells them that he will die and be raised again. In fact, in chapter 14, he even tells them the same message the women hear from the angel at the tomb, "After I am raised up, I will go before you to Galilee."
Poor Peter, of course, hears these words and says, "Jesus, everyone else may betray you but I definitely will not." Sure, everyone else denies it as well but Jesus singles Peter out and Peter does betray Jesus three times before the ominous rooster crow.
So at the end it is not terribly surprising for us, the reader, that Jesus has been raised from the dead. We see that Jesus told his disciples. We expect an ending where Jesus is risen from the dead, meets back up with his disciples, they get their final lesson in belief and are sent out to go and minister to the world.
That's the ending Easter celebrates.
But we've been talking about grief these last few weeks and that is not what a grief journey looks like. So, it's fitting that Mark gives us this unsettling, troubling ending. Because as one journeys through grief, even as you come near to the end of your grief journey, everything isn't wrapped up in a nice bow.
There's a song, a scent, a certain memory that comes up and brings the grief back to the surface again.
As I think to the years ahead, I wonder what sort of COVID-19 griefs will pop up in our lives. Sure, eventually we will have semblance of community again in our lives someday in the future but so many people have lost so much this past year and I assume that things will pop up in our lives that will bring our memories of this year back to the front of our minds, experiencing the grief again.
It's not a closed door, not a locked one, anyway.
The holidays often seem like a time when people are drawn out of their slumber of grief to catch glimpses of something, hoping that it will numb the pain of their minds for awhile. Easter, particularly outside of the church, has bright colours and the joy of Easter egg hunts and the Easter bunny. People are drawn to this, looking for a momentary burst of hope. Something sweet to take the bitterness of life from their mouths for a few moments.
They are looking for endings that come wrapped with a neat and tidy bow.
But Mark tells us a story of women who weren't looking for hope. They were still in deep sadness, their grief gnawing at their souls. They had no idea that, in this story, with death along comes a resurrection.
No story about death and resurrection could possibly have a neat and tidy ending.
In fact, the story that Mark leaves us with isn't an ending at all. It's an invitation. The women at the tomb fail. But that's not the end of the story. The angel gives them a message to tell the disciples (and poor Peter, who gets singled out once again) that Jesus will meet them at Galilee. It's not just the disciples who are invited, all are invited to the feast at Galilee.
Drink deeply from the prepared table. God will swallow up death forever, wipe away the fears from all faces, and take away the people's disgrace. We shall not died but we shall live and keep telling all that God has done. The heart of our Easter message rings out from the deepest place within us: We have seen the Lord!"
At the very beginning of Mark, he writes "This is the beginning of the Gospel…" and soon after we are in Galilee, witnessing the beginning of Jesus' ministry. In chapter 16, we find ourselves invited back to Galilee again- to experience a new beginning with the Risen Christ.
Conclusion
As readers of this story, it's easy to stand in judgement over the disciples and the women. How could they not run with joy to tell their friends that Jesus has risen from the dead? How could they hear that glorious message, hear that there is an invitation to meet him in Galilee, and remain silent? We could ask the same question of ourselves. We, too, have been entrusted with the message of the resurrection. How can we keep silent?
Mark chooses to finish his Gospel with a challenge. Much like the journey of grief as it carries on, the reader is confronted with choices and opportunities. Opportunities to run and stay silent like the women or opportunities to time and time again not fully understand or know the mission of God in their lives like the disciples.
This is the end of Mark's story, but it is the beginning of ours. We may long for a different ending. Whether the disciples and the silent women ever do meet Jesus in Galilee, that is their story. There will only be more if we continue our story. We can go to Galilee to meet Jesus. We can go and experience healing and take part in the rich feast that Jesus has prepared for us. The ending of Mark tells us that, even if we fail, don't listen, don't see, don't understand. Even if we fall down or deny Jesus. Whether we are the dumb disciples or the silent women or Peter the denier or even just ourselves. No matter what we do or where we find ourselves, the resurrected Jesus is waiting for us in Galilee to welcome us back. And that's just the beginning of the good news of Jesus Christ.
Amen.