March 21st

Called to Deep Growth

Called to deep growth
Mark 10:35-52

God has called us out of darkness into the light of his kingdom. But he has also called us to grow in the faith and the knowledge of the Son of God. God wants us to grow and mature, reaching toward the whole measure of the fullness of Christ. However, spiritual growth is not so easy as our bodily growth. The discipleship journey with Jesus is not always guaranteed to have automatic growth or be challenge-free.

To grow deeply, we must understand what challenges are standing in our way, preventing us from growing into who God is calling us to be. Today's text offers us an essential lesson for us to consider how we want to live out a Christian life as followers of Christ.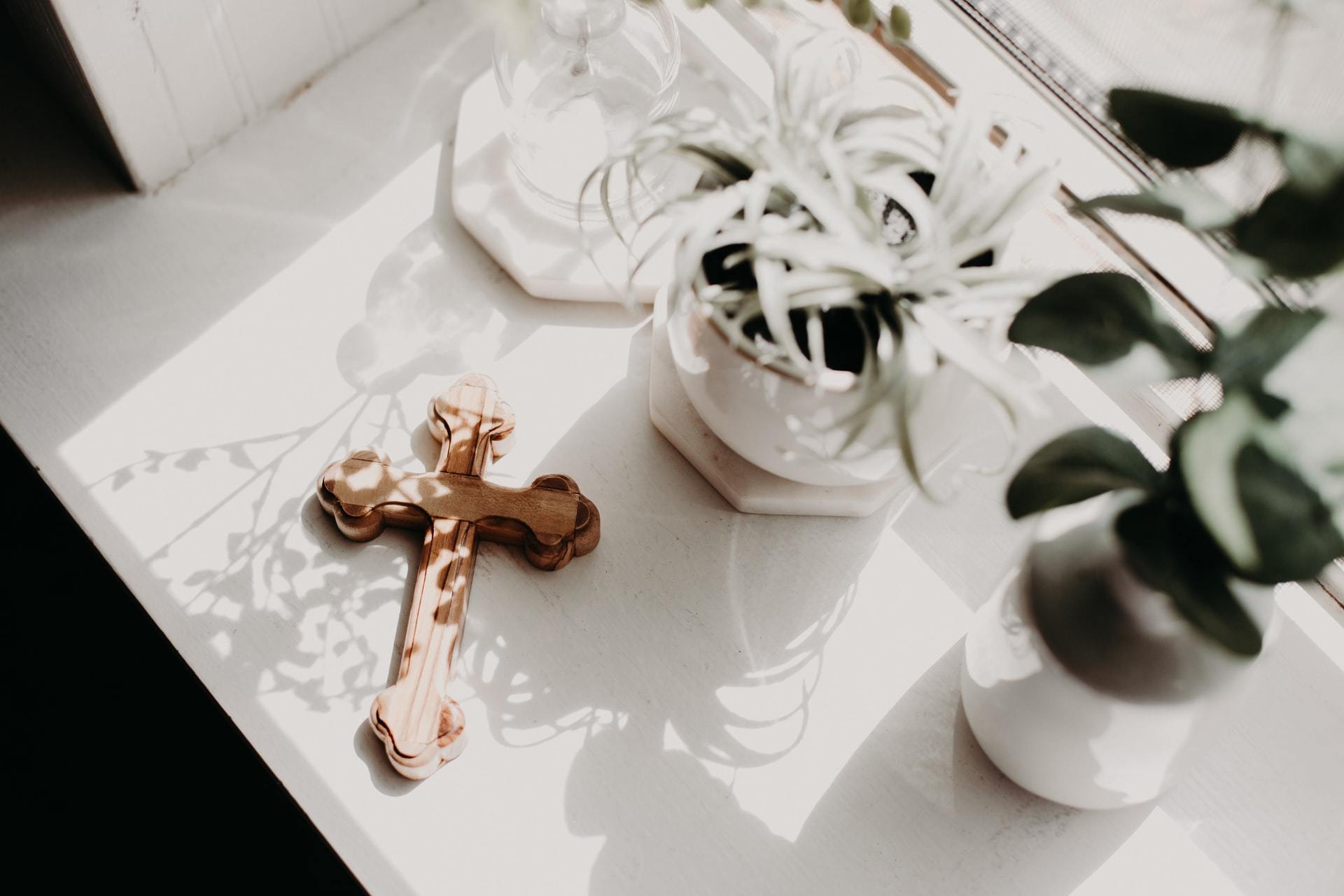 As Jesus leads the way to Jerusalem, he has told his disciples about his passion and resurrection three times. But each time Jesus predicts his passion and resurrection, the disciples fail to understand what he means and are afraid to ask him about it. Jesus tells his disciples what was going to happen to him very clearly and plainly.
"We are going up to Jerusalem," he said, "and the Son of Man will be betrayed to the chief priest and teachers of the law. They will condemn him to death and will hand him over to the Gentiles, who will mock him and spit on him, flog him and kill him. Three days later, he will rise (Mk 10:33-34).
They may have anticipated that the kingdom of God was coming, but this time nobody seems to pay attention to what he has said about his passion and resurrection. Instead, James and John make an unashamed request for special seats for themselves.
"Teacher," they said, "we want you to do for us whatever we ask" (35).
"What do you want me to do for you?" he asked (36).
They replied, "Let one of us sit at your right and the other on your left in your glory (37).
If you were in James and John's shoes, knowing that the kingdom of God was going to appear soon, what would you have asked Jesus to do for you? How would your answer have been different from James and John's? If I were in their place, I would probably have asked for the same thing as they did.
My story,
When I was in the early twenties, I was interested in leadership development for a successful life in the military. So, I proactively chose a leadership training program through the Reserve Officer Training Corps (ROTC) in my university. I pledged my loyalty and allegiance to fight for my country as a faithful soldier.
At that time, it seemed clear to me that taking the leadership course through the ROTC program would be beneficial for my future career choices. The military system has such a hierarchical power structure. I did not think but to follow the system's order, presuming that there would be a time for me to exercise my leadership over others one day.
But God had a different plan for me and my life direction. To make a long story short, I did not take the route to become an army officer but came to Canada and then to study the Bible at CMBC in Winnipeg in 1994.
In retrospect, I thought I was laying a building block for success in my life. But it was a stumbling block that would have kept me from spiritual growth in my Christian journey.
I am sharing my story because I can identify with James and John's request when they ask for honoured seats on both sides of their master.
The first thing I learned from today's text is that following Jesus does not necessarily guarantee our spiritual growth. Jesus' disciples were committed followers who left everything behind. However, they did not seem to do away with the desire for power and position for themselves in the coming Kingdom of God.
They are still not free from power-mongering and glory-seeking attitudes. For them, these are the stumbling blocks that prevent them from growing into who God is calling them to be.
When the other ten disciples heard about this, they became indignant with James and John. Knowing what they were thinking, Jesus called the Twelve disciples together and instructed them about a new value system.
Jesus has already said this in the previous chapter. "If anyone wants to be first, he must be the very last, and the servant of all" (9:35). And again, Jesus is giving them the final word of instruction about the authentic power structures of God's kingdom before arriving in Jerusalem.
As we know, power is something that human beings naturally desire. Throughout history, nobody has been free from the lure of power; even Jesus was tempted by Satan to use his power. Those within the church have likewise not been exempted; in fact, many church leaders are tempted to exercise their authority to rule over others.
Even though James and John glibly pronounce their readiness to accept whatever cup and baptism might mean, they did not know what Jesus meant by it. In Gethsemane, even Jesus himself struggled to drink the cup. For Jesus, to drink the cup is to submit to God's will.
Jesus assures them they will experience the cup and baptism one day, but he does not promise the special seats for them because it is for those for whom it has been prepared. Jesus alludes that there will be reward and glory, but they are on the other side of a cup, baptism and the cross. James and John want a shortcut to that glory, which was not granted.
Not so with you
Finally, Jesus called them together and gave them another example: "You know that those who are regarded as rulers of the Gentiles lord it over them, and their high officials exercise authority over them. Not so with you.
Instead, whoever wants to become great among you must be your servant, and whoever wants to be first must be slave of all. For even the Son of Man did not come to be served, but to serve, and to give his life as a ransom for many" (Mark 10:42-45).
We know that throughout history, pursuing power and fame always ends up with conflict and division. It happens everywhere, every country, every society and even in churches. It is embarrassing to see that Christians at times seek power and fame to maintain the status quo.
Unfortunately, too few people recognize the corrupting influence of power, and too few realize how much power can be misused by so-called "leaders" within the church. Longing for power and position will inevitability result in conflicts because it affects our relationships.
If someone wants to be the first, someone else has to be the second or third. Then there will always be people at the bottom who are less privileged and disadvantaged. Such a power structure does not fit the Kingdom of God.
Cup and Cross
As with the other disciples, both James and John followed Jesus for a long time but did not understand his passion and resurrection. I wonder how Jesus would have felt when James and John made such a bold request to him. "Grant us to sit, one at Your right hand and the other at Your left hand, in Your glory" (37). Jesus said "You don't know what you are asking" (38) …
"I came to give my life as a ransom for many" (45), and you are included in it. What is more important than giving up my life for you? The disciples are misguided about glory and the cross (10:35-40) and lordship and servanthood (10:42-45).
Dear brothers and sisters,
What is it that stands between God and us—what is it that keeps us from growing? What are the barriers between God and us that keep us from moving closer to God and others? What are some things that make your life difficult and hold you back from moving forward?
At times we suffer from physical illness, financial crisis, broken relationships etc. Whatever it is that makes life difficult and confuses our hearts and leads us away from God, and away from others, and eventually away from ourselves; whatever it is we must overcome it. Where do we find the solution? Let's pay attention to Bartimaeus's story.
Bartimaeus was a blind man. He could do nothing to improve his life condition by himself because his sight was gone; his heart was broken. He was alienated from the rest of the community, experiencing extreme poverty in his physical body and spirit because of his health condition—no money, no hope, no friends, no family, no church, no fun. Life sucks.
All he could do was sit by the roadside and beg for money. Who could save this man from his miserable situation?
When he heard that Jesus of Nazareth was passing by the road, he began to shout, "Jesus, Son of David, have mercy on me." Bartimaeus knew that it was only Jesus, God's Messiah, who could rescue him from the bond of sin and suffering.
He probably did not know that God had revealed the mystery of salvation through his only begotten Son and his name, and that name is "Jesus." By shouting Jesus' name aloud, this blind man reveals the Messianic secret in Jesus' name above every name.
that at the name of Jesus every knee should bow, in heaven and on earth and under the earth and every tongue acknowledge that Jesus Christ is Lord, to the glory of God the Father (Phil. 2:10).
He also makes a significant messianic confession by calling Jesus the "Son of David." The disciples rebuke him to be quiet, but he shouts all the more, "Son of David, have mercy on me!"
It is noteworthy that most of the healed people in the Gospels hear of Jesus and cry out to him before Jesus calls to them. And this case is similar. Jesus does not turn away from Bartimaeus' desperate cry for help. Jesus stops on his way and calls him.
Jesus asks Bartimaeus the same question he asked James and John. "What do you want me to do for you? Unlike the request of James and John, the blind man's request was simple. "I want to see."
Bartimaeus's story offers straightforward but important insights for what must take place first when we come to Jesus. He believes in Jesus, calls his name, makes a messianic confession, humbled himself and asked Jesus to have mercy on him. Immediately he received this sight and followed Jesus along the road.
Conclusion
Who is Jesus? that Bartimaeus cries out? Jesus is
6 Who, being in very nature God,
did not consider equality with God something to be used to his own advantage;
7 rather, he made himself nothing
by taking the very nature of a servant,
being made in human likeness.
8 And being found in appearance as a man,
he humbled himself
by becoming obedient to death—
even death on a cross!
9 Therefore God exalted him to the highest place
and gave him the name that is above every name,
10 that at the name of Jesus every knee should bow,
in heaven and on earth and under the earth,
11 and every tongue acknowledge that Jesus Christ is Lord,
to the glory of God the Father (Phil. 2:6-11).
This Jesus asks two of his disciples and Bartimaeus precisely the same question.

What do you want me to do for you?
James and John ask for honour seats in glory, prestige, and power, with definitely no suffering. Bartimaeus asks for the miracle of sight; when the miracle is granted, he follows Jesus on the way to the cross.
If Jesus asked you the same question, what do you want me to do for you? How would you answer him today? The disciples were more interested in the rewards that would come from following Jesus.
The same would be true of us if we do not have a solid relationship with Jesus. Our church life and relationships would turn out to be superficial. But I pray that this is not the case.
Jesus wants us to seek Himself above all else. Jesus wants us to have the same mindset as Himself in our relationships with one another.
May it be so. Amen.