February 21st

Called to Deep Relationship

While he was in Bethany, reclining at the table in the home of Simon the Leper, a woman came with an alabaster jar of very expensive perfume, made of pure nard. She broke the jar and poured the perfume on his head. Some of those present were saying indignantly to one another, "Why this waste of perfume? It could have been sold for more than a year's wages[a] and the money given to the poor." And they rebuked her harshly. "Leave her alone," said Jesus. "Why are you bothering her? She has done a beautiful thing to me. The poor you will always have with you,[b] and you can help them any time you want. But you will not always have me. She did what she could. She poured perfume on my body beforehand to prepare for my burial. Truly I tell you, wherever the gospel is preached throughout the world, what she has done will also be told, in memory of her."

Mark 14:3-9

Introduction

When I was young, I was fascinated by the stars and galaxies in the universe. How many stars like our Sun are out there? I still like watching stars in a clear night sky. As I look at the breathtaking pictures from the Hubble space telescope, I cannot help but be humbled by the beauty and enormity of stars in the universe.

The Sun belongs to a galaxy called the Milky Way. Astronomers estimate there are about 300 billion stars in the Milky Way alone. Outside that, there are millions upon millions of other (200 billion) galaxies too! The size of the universe is beyond our imagination. There is no way in the human capacity to measure the precise figures of the universe.

Given that we are a teeny-tiny part of the universe, a mist that appears for a little while and then vanishes, why should God be interested in us at all? About 7.8 billion people are living on planet earth today. Why should God care for us? Surprisingly, we humans seem to occupy God's thoughts all the time.

When I look up at the heavens, which your fingers made, and see the moon and the stars, which you set in place, Then I look at my micro-self and wonder, what is humankind that you are mindful of them, human beings that you care for them? (Psalm 8:3-4).

The universe is so prominent in space and time. God may have some other business in the universe to look after, but his priority is to save his children, just as we would do whatever is necessary if our children are in danger. So, he left everything behind and came to find us, the lost ones, for our salvation.

That is our God we are worshipping now. He is an unrivalled, uncontested God of all kinds of might and power and glory in all who is. There is none like him in all of creation.

God values every human being. God considers each of us worthy to be saved from sin and desires that we come home to live with him forever. That is how much God thinks we are worth. Who can make sense of that? We will find out as we study the word of God every day.

Preparations for the passion

In our text today, we see a woman whose heart was touched by the King of the universe. She could not help but give Jesus all she had to anoint him, the Messiah, with the expensive alabaster jar of perfume. Chapter 14 is the longest chapter (72 verses) in Mark's gospel, focusing on the Passion preparations that Jesus has predicted. Mark placed the anointing woman's story within two shorter accounts of the opponents' deadly plots against Jesus. The chief priests and the teachers of the law were looking for some sly way to arrest and kill Jesus (14:1-2). Then woman sacrifices the costly perfume to anoint Jesus and honour him (3-9). And then, quite, by contrast, Judas sacrifices Jesus turning him over to the chief priests in exchange for money (10-11). Her name is unknown, but her action is commemorated in the Bible forever. This woman boldly enters the dining room, where presumably only men are dining. She breaks the jar of costly perfume and pours the perfume over Jesus' head. She could have broken the seal and used only a little of the ointment. But she pours all of it on Jesus.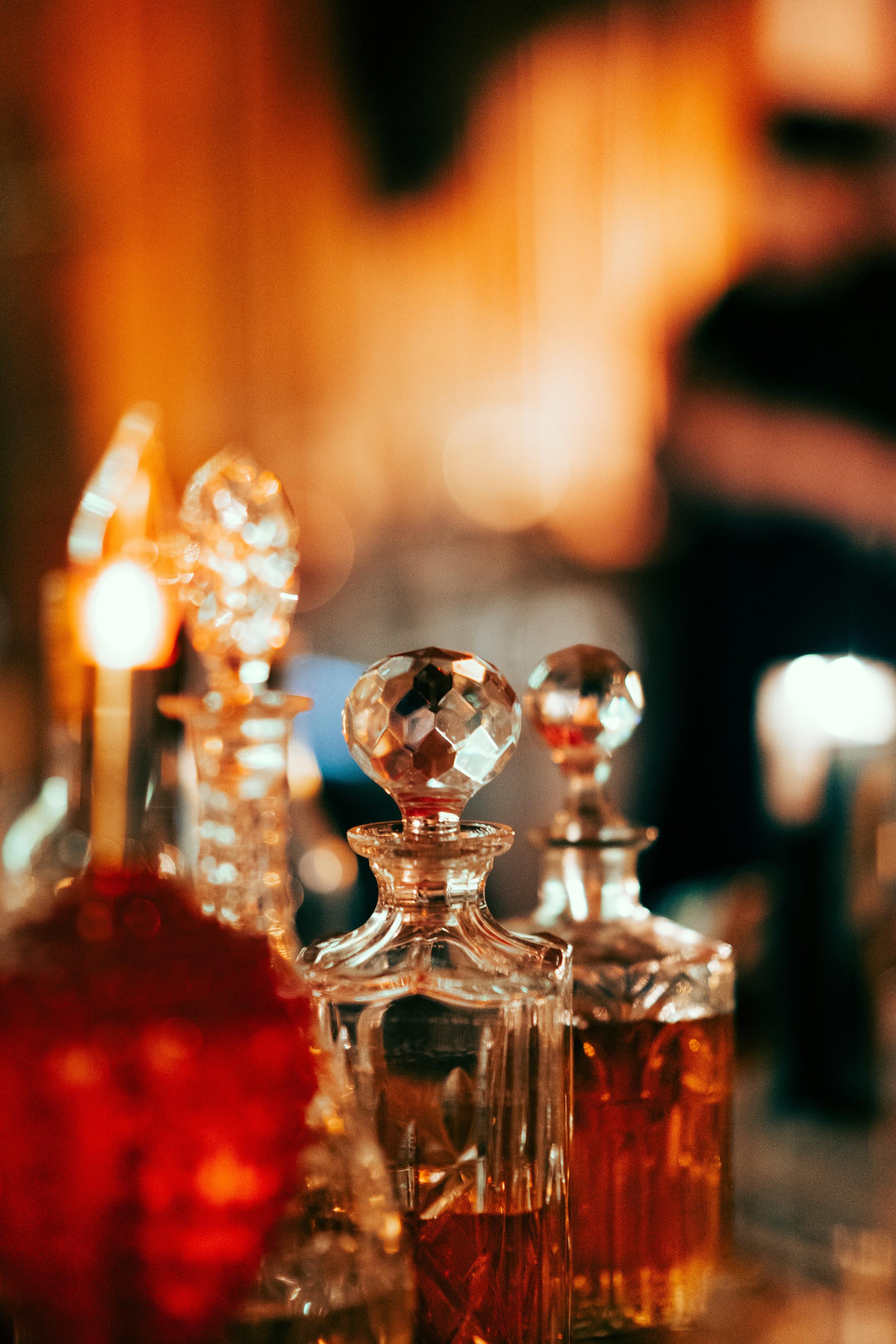 Thoughts on her motives
Although Jesus said it was for preparation for his burial, I wonder what motivates her to act in such a way, with such great love and faith—anointing Jesus with precious perfume. The text does not provide any clue what was going on in her head. We can only guess that this woman would have been familiar with Jesus' words and deeds before she entered the house. She must have listened carefully to Jesus' teachings (like Mary in Bethany) and witnessed or heard of Jesus' healing the sick, casting out demons, and even raising the dead (Lazarus in Bethany). And she may have remembered that Jesus' predicted his own suffering and death.
Given that she had heard about Jesus' ministry, preaching, teaching, and healing, she looked for an opportunity that would be meaningful, something that she could do for Jesus with what she had. Unlike the twelve disciples, the woman reacted in the way that turns out to be most consistent with what Jesus had foretold about his own suffering and death. When she heard that Jesus was coming to Simon's house in Bethany to eat, she knew exactly what she could do for Jesus and did not hesitate to act.
She has anointed the King
Jesus is God incarnate, God in human form living among us. To open the way of salvation for the people, Jesus is about to launch the universal battle to subdue Satan, who has corrupted the world. We may want to recall our memories when Jesus had entered Jerusalem as a king, and people shouted, "Hosanna, blessed is he who comes in the name of the Lord! Hosanna in the highest!" (11:9-10). But no one actually anointed King Jesus. This woman is the only one who anoints Jesus in Mark's gospel.
At this point, when Jesus enters Simon's house, she is inspired by the Holy Spirit and given a deep call to anoint Jesus, the Messiah. She was used as an instrument of God to fulfill the scripture. "While the king was at his table my perfume spread its fragrance" (Song 1:12). As one commentator says: "By the providence of God, she was the chosen instrument for the ritual from which the Messiah receives his name" (Piper:177). For those who know the end of the story, the battle scene of Jesus winning the war is peculiar and paradoxical. Instead of mobilizing angels to defeat the enemy and destroying them all, Jesus followed the path of suffering and death on the cross like a lamb being taken to a slaughterhouse. And Jesus told his disciples that they should go the same way of the cross of Christ.
The guests had no idea why this woman anointed Jesus. So, they framed her action in a way that it did not deserve. They rebuked her harshly, saying, "It could have been sold for more than a year's wages and the money given to the poor." They called it a waste of ointment because they could not find the value of Jesus in their hearts to act themselves similarly. They did not recognize Jesus as the Messiah, nor the one who became the poorest of the poor as the heavenly King. Jesus owned nothing, no house, no office, no money. The only property he had on earth was his clothing which his executioners gambled for.
It is our Lord Jesus that advocates for her actions by giving her more credit than even she may have intended. In other words: She might not have intended anything other than to show the great honour she had for Jesus. But Jesus recognizes her act as an act of great faith and great love (Mark 14:8) "Leave her alone," said Jesus. "Why are you bothering her? She has done a beautiful thing to me. The poor you will always have with you, and you can help them any time you want. But you will not always have me. She did what she could. She poured perfume on my body beforehand to prepare for my burial" (6-8). After all, did she lose her oil or her labour? The precious ointment as a part of God's creation was used for the King's service, being poured over Jesus' body. Jesus applauded the woman's humble, sincere attitude as heroic piety and recorded it as an example to all believers.
Conclusion
How is God calling us to deep relationship? We have seen God's glory imprinted all over the places in heaven and on earth. Jesus had to leave the heavenly place to rescue us from sin. And the only condition required of us on earth is to keep his commandmenad and follow him. Therefore we as Christians, "whatever you do, whether in word or deed, (we must) do it all in the name of the Lord Jesus, giving thanks to God the Father through him" (Col 3:17) even in a critical circumstance.
The prime example is found in Jesus' deep struggle with his fate to drink the cup and die on a cross. In Gethsemane, just before Jesus was arrested, he prayed to God, saying, "Abba Father, everything is possible for you. Take this cup from me. Yet not what I will, but what you will" (14:36). At this time, God did not seem ready to answer his son's prayer.
But God was there deep inside of him, holding the plan for the salvation of all creation. Jesus demonstrated his deep relationship with the Father by obeying the Father's will at every step of the way. If we follow Jesus' example, we will keep our deep relationship with God even when things don't look hopeful or rewarding.
When do you experience God deep inside? We may experience God when we celebrate our achievement and success; good health and strength, education, career, security, and well-being. For sure, God helps us to reach our goals of satisfaction.
But we also experience God deep inside through hardships and failures. At times life is hard. At times life might be too overwhelming to bear. When the darkness appears and the night draws near, we are not forgotten. When our lives seem almost gone, when we feel not worthy but rather tired, weak, and worn. But God is still there.
Our Precious Lord takes our hands, leads us on, and helps us stand. We experience God even in our struggles, failures, and hardships.
Our Precious Lord is more worthy than the precious perfume. Just as even the brightest LED light is of no use in the presence of the Sun, so even the most expensive Alabaster perfume is incomparable to the fragrance of Christ.
Those who encounter Jesus in a deep relationship experience the restoration of their body, soul, and spirit. The life transformation they experience is enormous, so much so that they cannot help responding to Him with humility, honour, and praise.
As we can see from the woman's act of kindness, love and faith, God, who wants a deep relationship with each of us, inspires us to give the best of our best to Jesus. The woman was so convinced of the profound value of Jesus Christ that she honoured Him with all she had. Do we similarly give Jesus the precious ointment of our best affections? Let him have it all; let us love him with all our hearts, minds, soul, and strength. Amen.