January 24th

A Risk of Faith

A dead girl and a sick woman

A synagogue official called Jairus had a dying daughter (in Matthew's account, she is already dead). Unlike other religious leaders who accused Jesus of breaking the sabbath laws, Jairus seemed to have paid attention to what/how Jesus was doing in his ministry of preaching, teaching, and healing.

One day, he came and knelt before Jesus and pleaded earnestly with him. "Please come and put your hand on her so that she will be healed and live." Jesus went with him, and so did the crowd. A large crowd followed and pressed around him. Among the group, there was a woman who had suffered a condition of hemorrhaging for twelve years. For the past 12 years, she had met many doctors. But they mistreated her, taking all her money, and leaving her worse off than before.

This woman, desperate for health and restoration to everyday life, has heard about Jesus. She believes that her only chance for healing is to push through the crowd and touch Jesus because she thinks to herself, "if only I can put my finger on his robe, I will get well."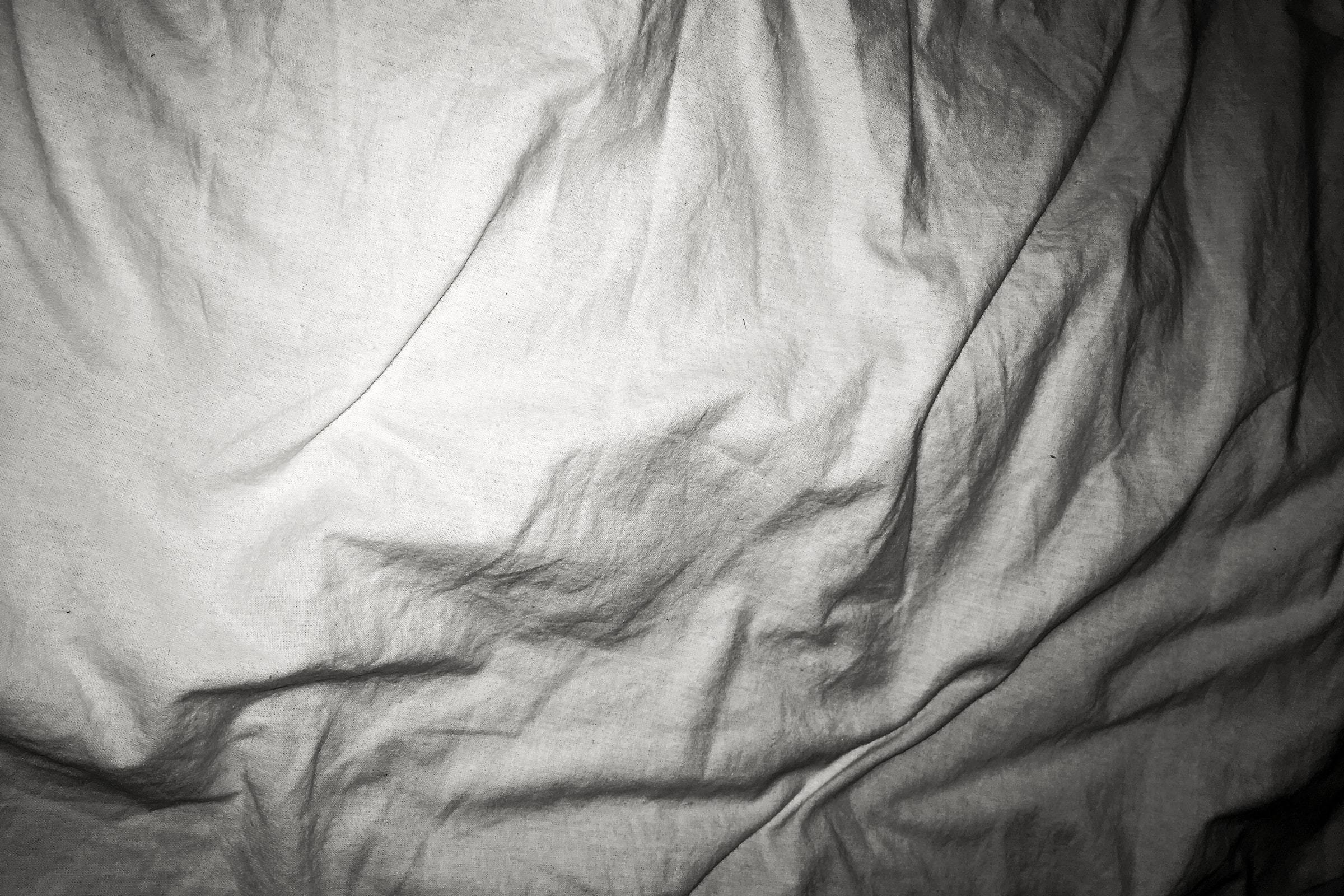 Even though she believes in Jesus, it would have been a huge risk for her to sneak up secretly from behind, pressing through to Jesus. According to the Jewish law (Lev. 15:25-27), she is considered untouchable, forbidden regular human contact, and excluded from religious services and ceremonies. The tradition and purity laws barred women, especially unclean women, from doing that. If the whole crowd learned that an unclean woman had jostled and jolted through them on her way to Jesus, having made them and Jesus himself unclean by deliberate touch, she would have been shunned and excluded as unclean.
However, all these worries are gone at once as she touches Jesus' clothes and experiences her bleeding to have been stopped in the presence of Jesus. The crowd has not become unclean by her touch: instead, she has become clean by touching Jesus.
Having realized that power had gone out from him, Jesus turned around to the crowd and asked, "who touched my robe"? Jesus asks this question not because he did not know anything about her internal struggle but because he wants the woman to come out of the crowd and to meet him directly, in person. How could Jesus not know what happened to her? He knew her suffering condition and desperate heart to find help from the miracle worker. It was the moment of the divine exchange in which the great human need of the bleeding woman was met by the love of God, the King of the Universe.
As Jesus kept looking around to see who had touched him, the woman came forward and fell at his feet, trembling, and in fear she told him the whole truth. And Jesus said to her, "Daughter, your faith has healed you. Go in peace and be free from your suffering (32-34).
Jesus' declaration of complete healing goes far beyond physical healing and has a social and spiritual dimension. Jesus helped her understand that it was not the garment but faith that would make a difference. Faith was the conduit through which Jesus' power could flow to her needs. Her faith resulted in her full salvation. "Your faith has made you well" speaks of healing, rescuing, preserving, forgiving, delivering, making the whole. "Go in peace" literally means "Go into peace." Peace in the NT has the same meaning as Hebrew shalom in the OT. Jesus dismisses the woman into a new life, a life of well-being, right relationships, and peace with God (Geddert).
While Jesus was still speaking, some men came from the house of Jairus and said to him, "Your daughter is dead. Why bother the teacher anymore?" At that points people around Jesus thought it was over; the girl was dead. That disturbed Jesus. He could have corrected their view saying, "I am not the kind of teacher you think, I am Alpha and Omega, the First and the Last, and the Beginning and the End" (Rev 22:13).
Ignoring what they said, however, Jesus told Jairus, "Don't be afraid; just believe." But people seem to lose their hope (because the girl was dead already). Jesus did not let anyone follow him except Peter, James and John, the brother of James. This is the first time he did not want people to follow him because of a lack of faith. Therefore, the crowd and most of the disciples are left behind.
After he put them all out, he took the child's father and mother and the disciples who were with him and went in where the child was. He took her by the hand and said to her, "Talitha koum!" (어린 소녀야 일어나라 which means Little girl, I say to you, get up!).
Immediately the girl is awakened from her sleep. This is not merely a healing miracle but a resurrection. The resurrection of Jairus' daughter signifies that God's reign finally conquers even death itself.
Regarding the question of "Who is Jesus?" what is the difference between these two figures who lived in the first century and those of us who live in the 21st century? For both Jairus and the hemorrhaging woman, Jesus was the great teacher, miracle worker, way maker. Perhaps they believed that Jesus was the Messiah, the anointed one who was to come. But at the moment of their healing experience, they would not have known anything about Jesus' cross and resurrection, let alone the work of the Holy Spirit.
We, however, know the whole story of the passion of Christ. We are people who are familiar with Jesus' life, suffering, death, resurrection, ascension, and the Second Coming Lord, and the work of the Holy Spirit. We should know better how to shape our lives after the reign of Jesus in his Kingdom. So, our lives should be filled with joy, thanksgiving, encouraging, loving, caring and life-giving in the Holy Spirit.
However, in reality, many of us live with low energy, lack of motivation, and often a sense of helplessness. There may be plenty of reasons that we are not energized today. The COVID-19 Pandemic, climate change, social-economic injustice, racism, unemployment etc. When and how are we going to live an energized and abundant life?
"Without faith, it is impossible to please God, because anyone who comes to him must believe that he exists and that he rewards those who earnestly seek him" (Heb. 11:6).
When I was studying at CMBC in 1996, I got an urgent call one day from my family in Korea that my Mom was in a hospital, and that she would likely not make it through. So, I packed my suitcases and said goodbye to all my friends, without a promise of returning to finish my studies at CMBC. I thought that was the end of my time at the school. I returned to Korea.
When I got to see my mom in the hospital, she looked full of despair. All of my family and church members prayed earnestly. We pleaded with God that my mom might be healed so that she could live. And God answered our prayers. A few days later, mom was able to get up and eat and soon she was discharged from the hospital.
And God showed me his favour by allowing me to return to finish my studies at CMBC. Otherwise, I would not be standing and delivering a sermon today. I have heard many stories of healing like this all over the place.
Conclusion
At times life is hard. At times life might be too overwhelming to bear. Nevertheless, let's not lose hope. Jesus, who is God incarnate, is with us in our hearts. Even in the darkest moment of our lives, we are not forgotten. We may not realize how the mustard seed starts to grow. We may give up when life seems to have been lost to death. But I am thankful that God is at work even in the midst of the dark moments in our lives.
The little brown seed sown in the earth is unaware of the sun until it comes through the darkness of matter, by its inherent activity, unfolding to receive consciously that has always been influencing its growth in the darkness. If it were not for the seed's central attraction, even the sun would have no power. Now we understand something of the meaning of evil and its friendly uses. The dark earth is the medium for growth, and I can best liken it to God's creation, which is called evil, always pressing into activity the bidden force within the seed covering. (Anonymous. Christ in You).
Dear brothers and sisters in Christ, how are you doing these days? Is there anyone whose suffering is so hard, maybe even too hard to bear? Is there anyone who identifies yourself with the Synagogue leader, Jairus or with the hemorrhaging woman? Are your neighbours or friends crying and wailing because of unbearable situations? If we are going through such hardship, don't despair. Jesus knows your suffering.
Let's take it as an excellent opportunity to seek the Lord earnestly. "The Lord rewards those how earnestly seek him" (Heb 11:6b). Jesus is inviting you with a gentle heart. "Come to me, all you who are weary and burdened, and I will give you rest" (Matt 11:28). This is the divine exchange. We bring our heavy burdens to Jesus, and he will exchange them with what he has best for us, and it is all for free. His power is unlimited, his reigns forever.
Jesus is inviting us to take the risk of faith, to come out of the crowd and to tell him what has happened. If we recognize who Jesus is and what he can do, all we have to do is to come and surrender to Him just as Jairus and the bleeding woman did.
Jesus will receive you as you are and say, "Daughter/Son, your faith has healed you. Go in peace and be free from your suffering."
In fact, it may even be that through the process of coming to Jesus, you will have already experienced the healing you seek.
May it be so.
Amen.